About L3 Homeation Singapore
If you are here because you want to build your smart home, to build home automation as an ID design feature of your clients, or to start a home automation business then you have arrived at the right place!
We want to talk to you if you want to learn more about smart home implementation or if you want to start a smart home business. We will share our knowledge with you if you are a home automation enthusiast like us. We would like you to be our business partner if you also like our L3 Philosophy. Our business is all about serving our customers with a clear mission and a good intention.
Constructing a smart home is very affordable nowadays if you find a good practitioner. The implementation cost could be eventually doubled in the hands of unskilled installation company. We have received many requests to rescue a project that had been badly installed by others.
L3 has installed thousands of homes in various property types with our own dedicated team. You will never regret to engage us for your project or be our business partners.

WHO WE ARE?
IMDA Approved Z-Wave Products Importer and Distributor in Singapore (License #: DA106732)
Authorized FIBARO Partner in Singapore
Authrorized Dealer of MCO Home Products
Authorized Doorbird Partner
Official Dealer of Aeon Lab Products
Official Dealer of Yale Digital Locks
WHAT WE DO?
Distribution Of Z-Wave Products
Consultation Of Home Automation Projects (Singapore And Overseas)
Retailing Home Automation / Smart Objects
Installation Of Home Automation Systems (Residential / Office / Project)
WHY US?
Abreast with the Home Automation Technology
Experience with Various Existing Home Automation Systems
We Work Seven Days a Week
We Listen to Your Needs and We Don't Sell You What You Don't Need
Why You Can Trust L3 Homeation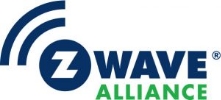 A member of z-wave alliance
Z-wave alliance accepted L3 Homeation as its member since 2016 and their business partner in Singapore.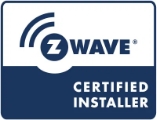 A leading Singapore smart home solution company
L3 Homeation is an undisputed leading company in the smart home industry has its own certified installation team in Singapore.
L3 installed FIBARO smart home system in multiple large scale projects.
FIBARO Partner
L3 Homeation has been appointed FIBARO Partner in Singapore since 2015.
Under the agreement, L3 Homeation will distribute the latest products of FIBARO and provide their after sales services.
Doorbird Authorized Partner
L3 Homeation has been appointed Doorbird Authorized Partner in Singapore since 2016.
Our Experience
L3 Homeation is a Home Automation product distributor in Singapore. We are specialize in Smart Home projects and intelligent home technology. We have many years of experience involved in home automation in Singapore using X-10 and Z-Wave protocols.
Home automation is catching on fast not only in Singapore but the whole of South East Asia. Using our experience, we provide consulting services to people who are interested in starting their home automation business in the region.