L3 Homeation - A Smart Home, Automation, Smart Security Solution and IoT Installation Services Company
If you are here because you want to build your smart home system, to build home automation as an ID design feature for your clients, or to introduce smart control and automation features into your new projects, then you have come to the right place!
In the past, automation, security and electrical control for residential homes and projects used to be costly, time-consuming and tedious to be installed, as most of the systems utilised wired technology that required all the components and controllers to be hard-wired to one another. Today with the advance of wireless technology and devices, implementing smart homes, smart control and security in residential homes and projects have become more affordable, scalable and faster. Nonetheless, it requires a new set of skillsets and more technical knowledge to effectively deploy the wireless smart home system and achieve the best results, given that wireless devices may be subject to a higher possibility of interference from external devices.
L3 Homeation is set up by a group of engineers with the knowledge and vision to help users in Singapore and the South East Asia region to set up the home automation system effectively and successfully to achieve the objective whether in security, convenience & productivity, energy saving or cost saving. We ensure a smooth and successful implementation of IoT technology. For the past decade, the L3 team has installed and provided help to businesses and individuals with installing and setting up thousands of homes in various property types with over tenth thousand smarts devices and products. Besides Z-Wave, Zigbee, and WiFi devices that we supply, we have helped to set up integration to various smart devices such as Amazon Echo, Amazon Alexa, Google Home, Google Assistant, Google Nest, HomeKit, etc.
Contact us regarding your query, dream or idea on home automation, and we will share with you our know-how, best practices and experience in the setup of Smart Home System and the deployment of smart devices.

WHO WE ARE?
IMDA Approved Z-Wave Products Importer and Distributor in Singapore (License #: DA106732)
Authorized FIBARO Partner in Singapore
Daikin's Smart Solution Partner for projects in Singapore
Authrorized Dealer of MCO Home Products
Authorized Doorbird Partner
Official Dealer of Aeon Lab Products
Official Dealer of Yale Digital Locks
WHAT WE DO?
Distribution Of Z-Wave Products
Consultation Of Home Automation Projects (Singapore And Overseas)
Developing IoT solutions for projects
Retailing Home Automation / Smart/ Security Devices and products
Installation Of Home Automation Systems (Residential / Office / Project)
WHY US?
Abreast with the Home Automation Technology
Experience with Home Automation Systems
In-house technical and installation team
Close partnership with major brand and products maker
Why You Can Trust L3 Homeation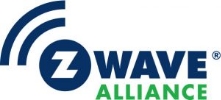 A member of z-wave alliance
Z-wave alliance accepted L3 Homeation as its member since 2016 and their business partner in Singapore.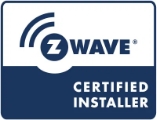 A leading Singapore smart home solution company
L3 Homeation is an undisputed leading company in the smart home industry has its own certified installation team in Singapore.
L3 installed FIBARO smart home system in multiple large scale projects.
FIBARO Partner
L3 Homeation has been appointed FIBARO Partner in Singapore since 2015.
Under the agreement, L3 Homeation will distribute the latest products of FIBARO and provide their after sales services.
Doorbird Authorized Partner
L3 Homeation has been appointed Doorbird Authorized Partner in Singapore since 2016.
Our Experience
L3 Homeation is a Home Automation product distributor and Smart Solution provider in Singapore and the region. We are specialize in Smart Home projects and intelligent home automationtechnology. We have many years of experience involved in home automation in Singapore using Z-Wave, WiFi, ZigBee, LoRA and Bluetooth protocols.
Home automation is getting popular in Singapore and South East Asia. With our experience, we provide consulting and installation service and advising on the best practices to users who are interested in starting their home automation for their home, their office or their projects in Singaproe and South East Asia.