Home Automation System in Singapore
March 15, 2021
Home Automation, or Smart Home, is getting popular in Singapore in the recent few years. This is due to the increase in the promotion by real estate developer of smart home system in new condo, EC, Villa projects in Singapore. Beside this, Google and Amazon marketing and promotion of their smart voice control product (Google Nest by Google, Amazon Echo by Amazon) has also helped to increase the awareness of general public in the smart home technology and ideas.
Home Automation/ Smart Home, is a system that allow user to control and monitor the electrical devices, appliances, security products and IP Camera in their home. With a proper setup of the smart home system, user can control their home devices such as lighting, air-con, motorised curtain, camera, digital lock, etc, from their mobile phone using mobile apps. The smart devices can also be control using voice control when the system is integrated to Google Home or Amazon Echo. The normal lighting switch can also be converted to a smart switch with the installation of smart module behind the switch or replace the switch with a smart switch. To bring the system to a higher level, the control of the smart devices can be automated with the setup of automation program or scene.
Despite the increase in the publicity of smart home related products such as Google Nest, and the promotion of the system in the projects, there are still many questions in many user when starting a smart home - There are so many smart home solution, which system is the best? How to start the system and can setup in a few stages? How costly is Smart Home system? What are the devices, products or function I should control? The questions will go on in the user mind as they review and search through the internet for answer. In this passage, we will share our know-how and opinion to clear most of the crucial questions.
Which Smart Home System is best? Google? Amazon? Apple? ...
Which automation system is best will greatly depend on the user requirement and the country or location where the user intend to setup the smart home systems. Every system has its pros and cons, and it targeted market. For example, for popular system such as Google Nest, Google mainly provide the voice control interface product hub (eg. Google Nest Mini) and the Google Assistant platform. Google Nest depends greatly on partners' products that are design to "Work with Google Assistant" to provide a complete system. However, most of the popular partners product, such as smart switch and smart lighting bulb, are popular in USA but not suitable or compatible for home environment in Singapore. Therefore, most user in Singapore will get system from maker that provide a controller and compatible smart devices and integrate to Google Home or Amazon Echo for voice control.
When come to the selection of the system with controller hub, there are other more technical question: Should we get a Cloud base or local base controller? In a smart home network, a controller functions as a master for all the smart devices, a server to compute all the programmed scene logic and a gateway to integrate to other platform, network or technology. For a cloud base controller, the processing server and gateway are taken care by a remote cloud server, thus the 1st setup cost is relatively lower as the local hub just require a lower grade hardware with lower processing power, and the firmware upgrade is mostly centralise manage at the cloud server. However, depending on the server location and the load at the server, the response can be slower and inconsistent, to worst case disconnect at crucial timing. Not to mention that most cloud base system will introduce monthly subscription - the running cost will get higher in the long run. On the other hand, for the local base controller, there will be a physical hub setup in the user home that perform the computing and gateway function. Smart Home System with Local base controller have a comparable higher 1st time setup cost. However, Smart home system with local base controller will see a faster and more stable response in control and measurement. Beside this, most local base controller system, such as FIBARO, does not have subscription fee, and therefore the long term running cost will be lower.
How costly is Smart Home in Singapore
In the past, automation, security and electrical control for residential home used to be costly, time consuming and tedious to be installed, as most of the system utilising wired technology that required all the components and controller to be hard-wired to one another. Today with the advance of wireless technology and devices, (eg, Z-Wave, ZigBee, WiFi Bluetooth, etc), most popular smart home system such as Google, Amazon, FIBARO and Samsung, utilise wireless protocol which reduce greatly the total cost of the system and installation. The cost vary according to your needs. Most clients spend between $2K to $4K to setup smart home system in a HDB or apartment. This cost is sufficient to cover all the switch points for a 3 bed room unit and major appliances.
What are the devices, products or function I should control?
In Singapore, most user required installation is controlling the lighting of the whole house, and with motion sensors to use in scenes programming. The next is air-con and water heater controller for energy saving. Motorised curtain, digital lock, security system, camera are also getting popular to be included in the smart home system. Unlike user in other country in the region, most users in Singapore do not prioritise security control.
When to Start?
Wireless Smart Home System, such as FIBARO system is suitable for newly build house or as retrofit system. If using dimmable light, neutral wire to the switch point may not be required. However, to achieve long term stability, we would recommend neutral wire be laid. Therefore, the best timing is plan and implement your smart home together with your house renovation. With the utilising of wireless technology, and compact smart device design, user is not required to automate all electrical devices at one go. The system is very scalable and allow user to progressively review requirement, install and expand the control function. With the wireless protocol Z-Wave and ZigBee technology, the protocol utilise Mesh network capability to cover the area and every corner in the apartment.
How to start your Smart House?
Don't need to spend time attending courses or reading, simply visit our showroom in Kallang with your floor plan and electrical wiring plan (after you have decided your renovation plan). We can help you to review your smart home requirement and you could see and get the complete home automation concept here within minutes. We will also share with you the best practice in selecting and setting up of smart home system.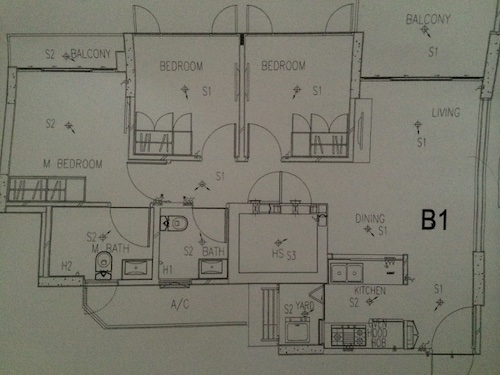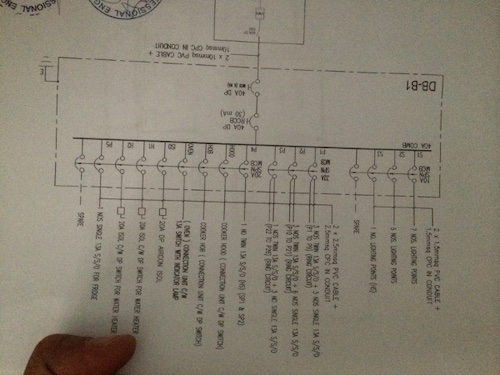 Background of L3 Homeation
L3 Homeation Singapore is the most trusted smart home solution company by Singapore estate developers. You may see our credential in our Developer Projects page. All the units in those estates are installed with FIBARO smart Home automation system.
L3 installation not limited to those developer projects, we are proud to say, we have clients in almost every condo estate which TOP in recent years. Condominium units take up about 60% of the individual house project clients. Smart home automation system provides the security and convenient of live to our clients.